Commercial kitchen planning
Specialist planning office Alfred Fischer
As a planning office, we offer 20 years of experience in the specialized planning of commercial kitchens. We can provide references in commercial kitchen planning on national and international level. We plan with professionally oriented service in the areas of communal catering, public catering, for hotels and resorts, company catering as well as hospital catering and retirement homes. Independently and neutrally we advise the client, investors and operators to find exactly the possible and suitable kitchen system and concept:
Commercial kitchen planning: Communal catering – School catering – Retirement home catering – Hospital catering
à la Carte – Banquet
Cook and Serve
Cook and Chill
Cook and Freeze
In consultation with the client, we develop a concept and a system for his future commercial kitchen, which in the end corresponds exactly with his wishes and ideas. We conduct all necessary consultations with the architects and arrange all necessary administrative procedures. Our service of commercial kitchen planning begins with our support and advice, continues through to implementation, construction supervision, project completion, the instruction of personnel and the initial operation of the kitchen.
Convince yourself now of our many years of expertise in the planning of commercial kitchens
Contact us now
Our philosophy in the planning of commercial kitchens
OUR GOAL IS
Our goal is to create a contemporary, innovative and energy-optimizing operating concept with the latest technology, which is what a modern economic business expects from a specialist planning office.
HYGIENE
Hygiene, safety and compliance with all necessary official guidelines are a matter of course in our planning.
REQUIREMENTS OF FACILITY AND CLIENT
Requirements of the facility, such as the local conditions and wishes of the client are of course taken into account.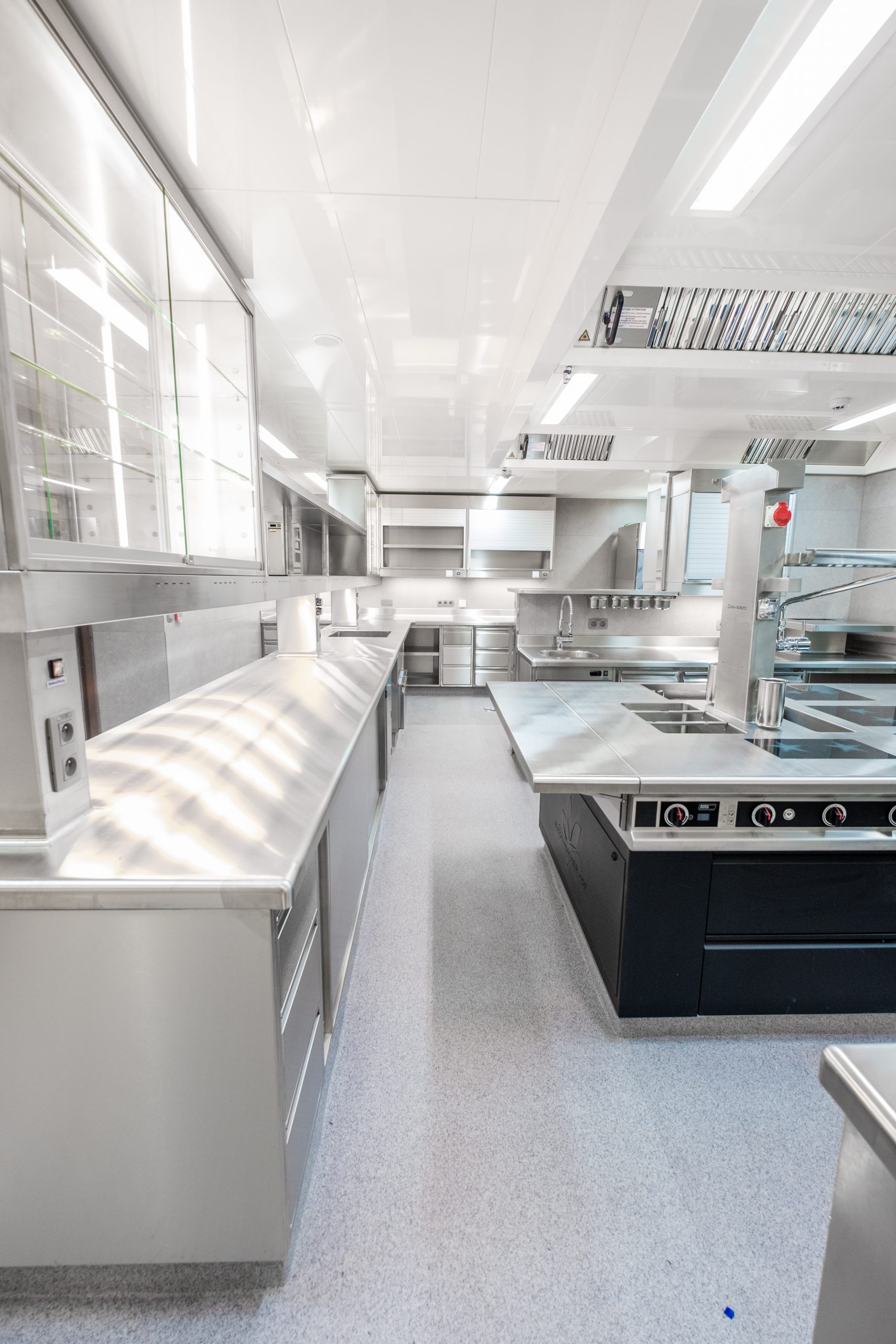 We have over 20 years of experience and expertise in the specialized planning of commercial kitchens. Our nationwide and international references cover the following areas:
Gastronomy
Hotels
Communal Catering
Since 2002, we at "Alfred Fischer – Specialist Planning Office", are a member of the Association of Professional Planners and Commercial Kitchen Planners Gastronomy – Hotel Industry – Community Catering e.V. (VdF), which has set itself the goal of ensuring objective advice and economic efficiency for the builder and operator in the field of food supply.